Back Pain – Sciatica Relief
Do You Suffer from Back Pain, Leg Pain (Sciatica) or Stiffness.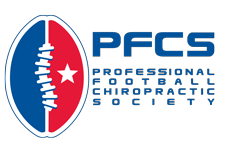 We Can Help Call Now (678) 455-8800
We can use many different techniques & therapies to Relieve Your Back Pain.
Active & Passive Stretching techniques
Spinal Decompression
Massage
Specific Spinal & Extremity Adjustments
Therapeutic Modalities: Electrical Muscle Stimulation, Ultrasound, Traction Massage, Deep Tissue Work
Trigger Point Therapy & Injections
We evaluate your condition on a case by case situation and custom design a plan that works for you that includes, Medical, Chiropractic, Therapeutic & Massage if need be.
(*As of 9-1-15 we no longer accept any forms of insurance, those currently on insurance please speak with our staff to make other arrangements or you may want to talk to your insurance provider to find a doctor in your network. This includes personal injury cases as well, we will be a strictly private pay practice going forward for chiropractic care.)