Test
We Feature the most powerful weight loss treatments and programs. Customized to suit your needs.
We also offer the support & guidance to help you be successful with your weight loss goals.
We are the Top Rated Weight Loss Center and have the Best Weight Loss Programs in Georgia. Our programs have been featured on Dr Oz and other national health care programs.
We can get you on the Fast Track to Weight Loss. Just fill out or contact us form to the right for immediate assistance, or give us a call at (678) 455-8800 for a Free Medical Weight Loss Consult.
Look For our Billboard on Hwy 20 Eastbound Just Before Windermere Parkway- and the Next Right will be our Shopping Center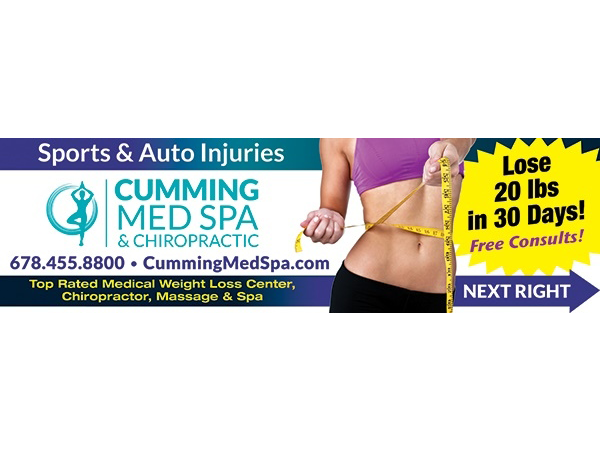 Want to know what you could expect? These before and after pictures are of a current patient.
She is 12 weeks into her journey and is still going stong! Come back soon to see her latest results.
The Current Stats
60 Pounds Lost!

16 Inches Gone!

Body Fat Reduced by 5.2% !

BMI Down by 11% !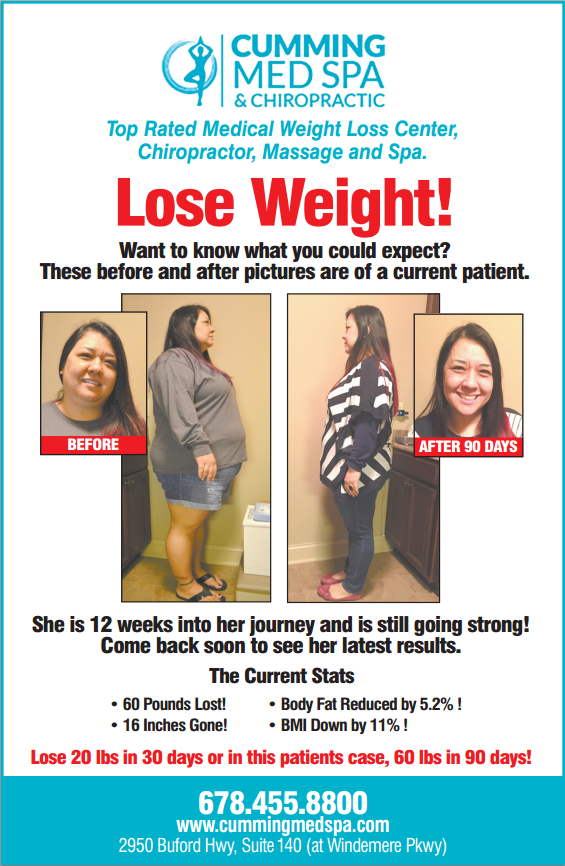 Free Weight Loss Consult to Customize A Weight Loss Plan Specifically for You & A Free Vitamin Deficiency & Food Allergy Screening. Fill Out Our Form.
On a Consistent Basis we are Helping Patients Lose Weight Fast & Effectively and many patients have Lost 50 Pounds or more (actual weight loss may vary) that have committed to their Weight Loss Goals with Our Treatment & Support.
We Can and Will Help You Lose Weight Call Us Today! (678) 455-8800
We also have a plan to help you maintain your weight loss and boost your energy levels.
Established Patients
Need a copy of your weight loss packet? Download it here!